Hi, my name is Gaelle.
I'm a French UX/UI Designer based in London.
A problem-solver with a mind for turning chaos into order, I'm passionate about creating impactful designs for a delightful user experience.
My Work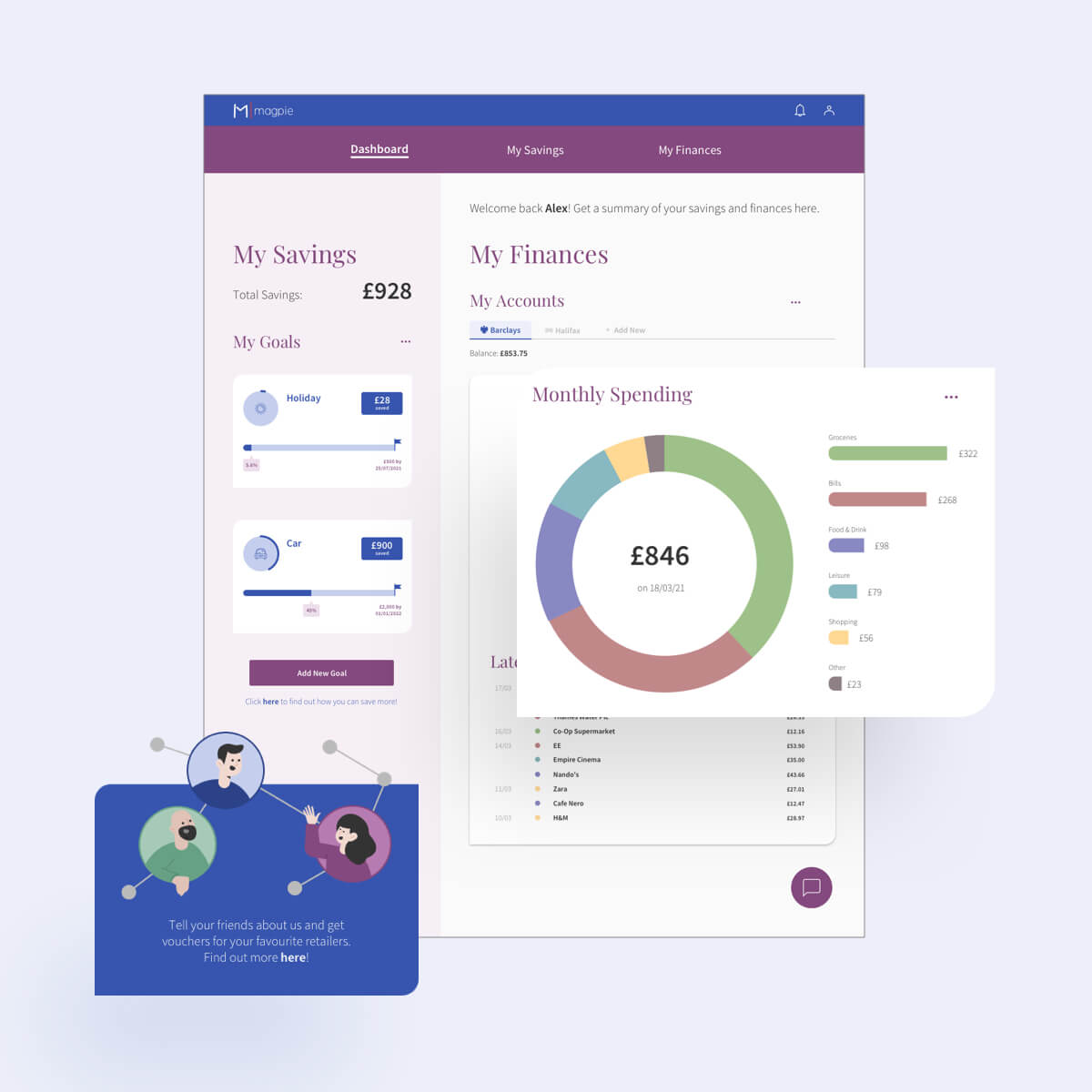 Magpie: A Responsive Money-Saving App
Working with a mobile-first approach and delivering an impactful responsive design, I empathised with the novice user and refined my process as a UI Designer covering all stages from conceptualisation to execution.
View Project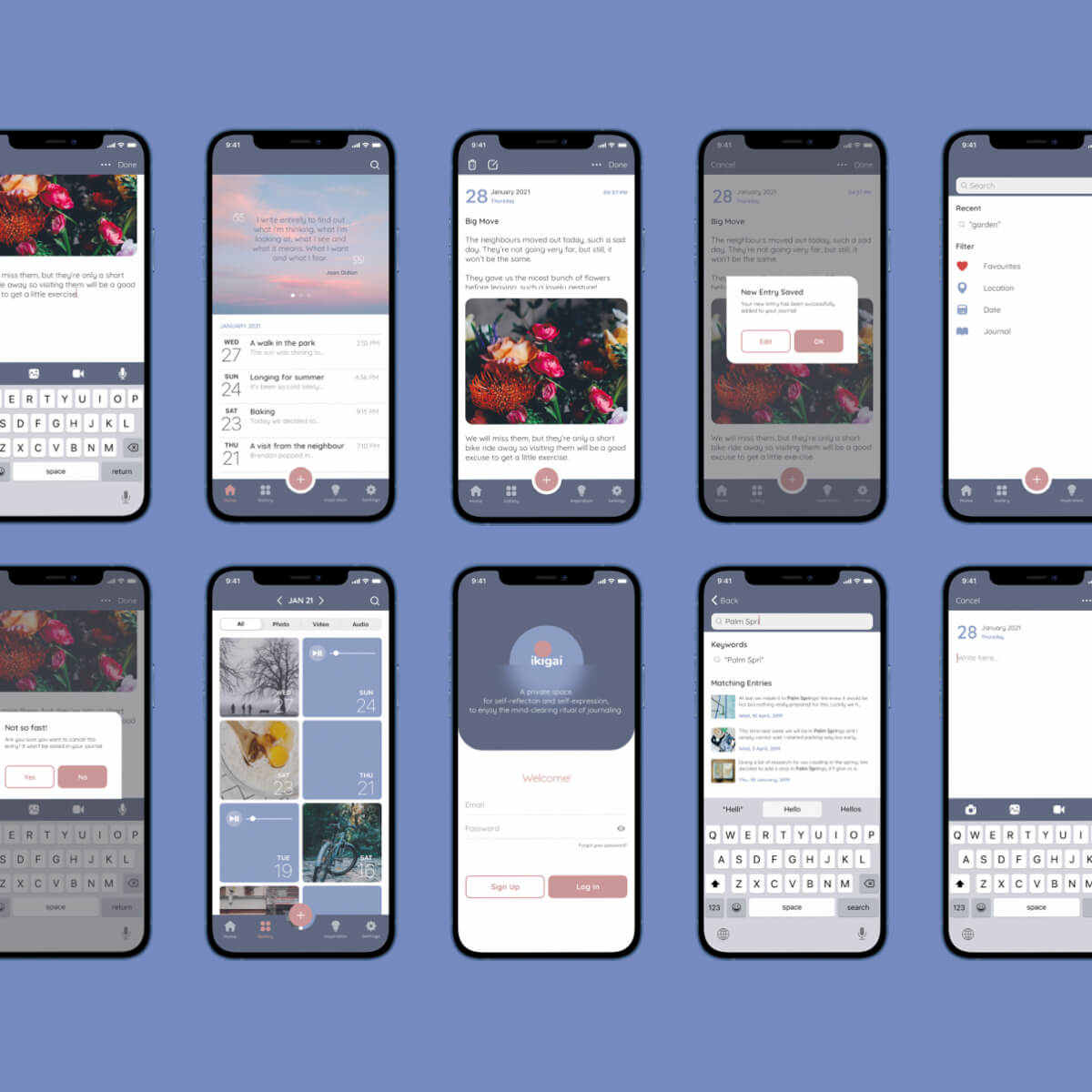 Ikigai: A Native Mobile Journaling App
As an insightful introduction to the characteristics of native apps style guidelines, the project gave me a deep understanding of the design thinking approach as a solid framework to inform my own process as a UI Designer.
View Project
CSS Animation: 'Blink & Sink'
With a keen interest in illustration, I created 'Timothy' in Adobe Fresco on the iPad and animated the SVG with CSS to create this playful 'Blink & Sink' sequence.